National Small Business Day Scavenger Hunt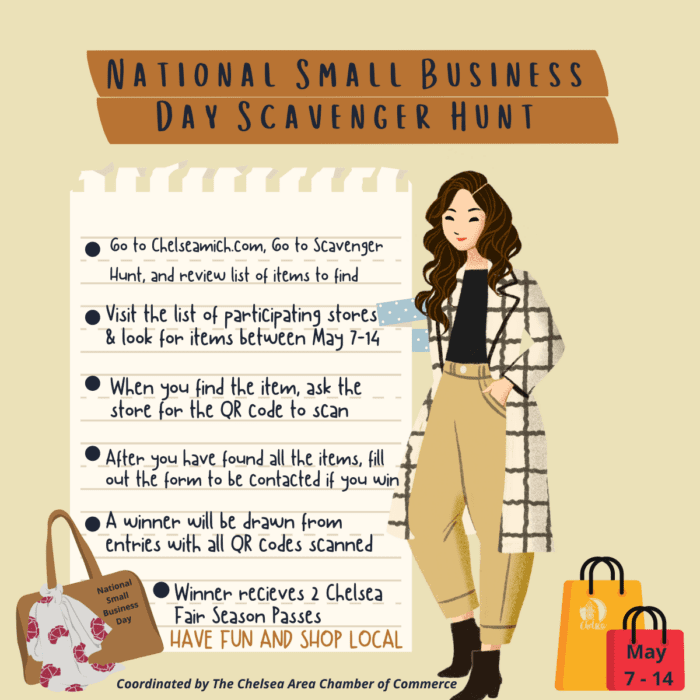 Celebrate National  Small Business Day (May 10th) with a week long Scavenger Hunt from  May 7 - May 14.
It is simple and fun to participate.
Fill out the form below with your contact information.  The completed entries will be entered for a chance to win 2 Season Passes to the 2022 Chelsea Fair.
Look through the list of participating Chelsea merchants and list of items to find in each location (there is one item to find per location).
As you #shoplocal throughout the week, stop by the merchants and find the items.  When you find an item on the scavenger hunt list, ask a staff person at that location for the QR code to scan and check in.  Every location has its own QR code to check in for finding their item.
After May 14th, all completed entries will be entered to win.
Celebrate National Small Business Day by visiting the many amazing shops and restaurants that Chelsea has!!