Chelsea Trail Challenge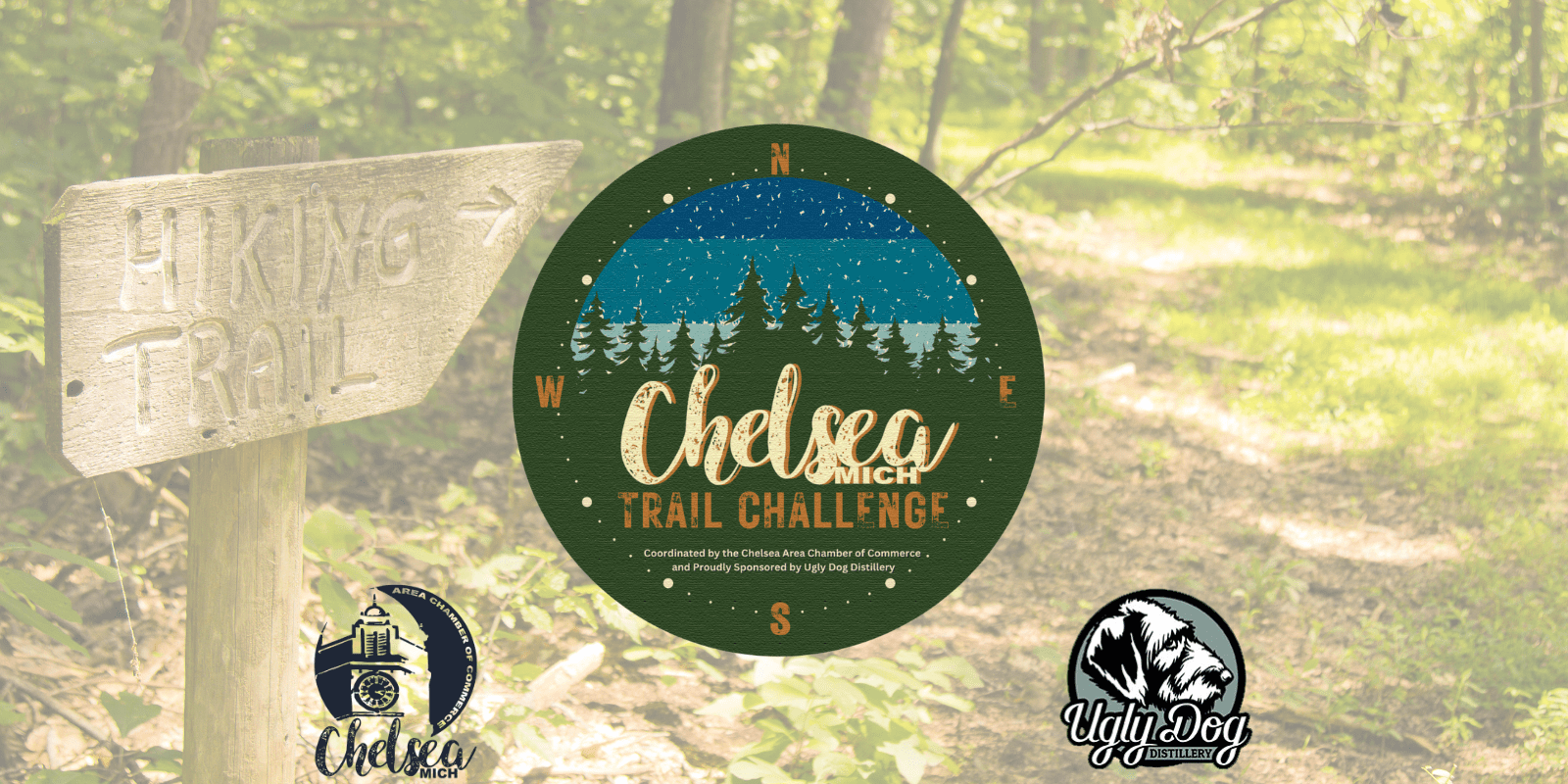 Join us in exploring the many trails that are right in Chelsea's backyard!
This event is sponsored by Ugly Dog Distillery and coordinated by the Chelsea Area Chamber of Commerce.
Accept the challenge – kayak/paddleboat/run/hike/bike/snowshoe/ski/swim/kayak/paddleboat/horseback ride (as able/permissible) any of the trails listed on on Chelsea Trail Challenge List (which can be found at the bottom of this page) between February 1, 2023 through November 30, 2023.

Take a photo of yourself at the trailhead or on the trail.

Photo submitted must show you on the trail; a screenshot of your adventure on a tracker like a Garmin is not accepted.  You may just take a photo of your hand with a thumbs up, the snowshoes you're wearing on the trail while you explore, etc.

Upload the pic and log your trail on the form below.
Only one submission per trail.

Every new trail submitted below is an entry into the Grand Prize Drawing. This year we have two grand prizes. Thank you to JDW & Associates for supplying the gift card.
There will be an early bird drawing for a backpack full of outdoor gear. The drawing will happen on Earth day. Thank you to ArborOne Mortgage Group | Anne Nauts for supplying this prize.
Log just 10 different trails and you are eligible to pick up a free hiking utility bracelet or official Chelsea Trail Challenge Sticker from the Chelsea Visitor Center.
Hit Milestones for 10, 20, 30, 40, & 50 trails completed and stop by for an official milestone button.
Chelsea Trail Challenge is a full recreational experience.  The lakes are aquatic trails for those who like to kayak or paddleboard.
Want to keep track of the trails you have completed? Download the Chelsea Trail Challenge checklist here.
Chelsea Trail Challenge - Trail Entry
Log your completed trail here. Submissions will begin Feb. 1st, 2023