Explore the Sculpture Walk in Chelsea, Michigan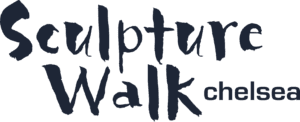 Sculptures featuring top regional artists bring free contemporary art to visitors and Chelsea residents. This annual rotating exhibition has been a welcome addition to Chelsea for over 11 years. It enhances and enables the cultural and artistic Chelsea City-Brand.
Take a stroll through downtown Chelsea and enjoy the outdoor Sculpture Gallery. Brochures are available at the Chelsea District Library, the Chelsea Area Chamber of Commerce and several businesses throughout historic downtown Chelsea.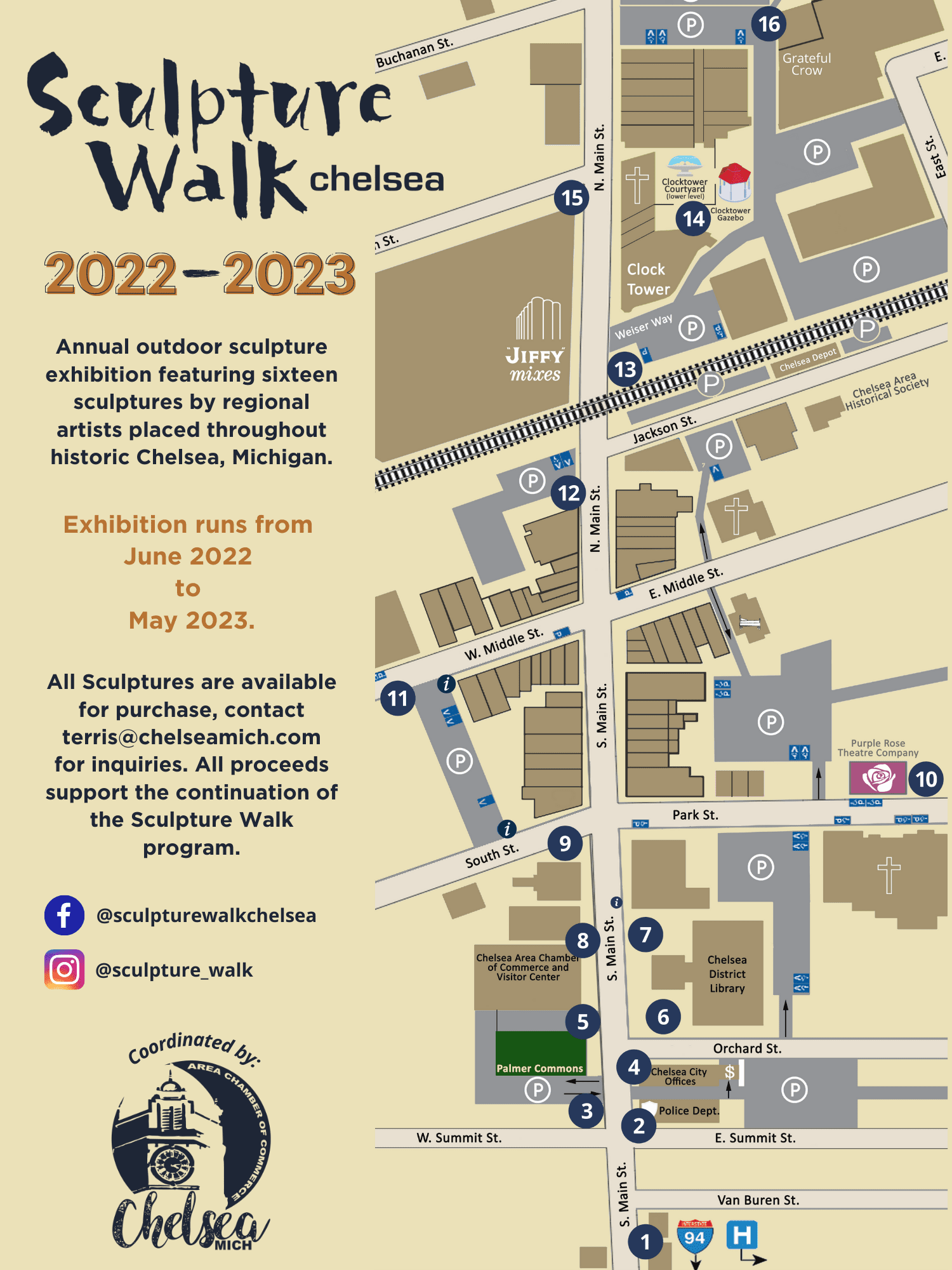 All of the sculptures are available for purchase, 70% of the proceeds go directly to the Artists with the remainder toward the continuation of Sculpture Walk Chelsea. Please contact Terris Ahrens, (email: terris@chelseamich.com, phone number 734-475-4618) Executive Director, to learn more. 
The Chelsea Area Chamber of Commerce will manage Sculpture Walk Chelsea in 2022-2023 in coordination with Chelsea Area Festivals and Events (CAFE). This event is accomplished with community support from the City of Chelsea, Chelsea Downtown Development Authority, Chelsea District Library, and generous sponsors listed below:
Arbor One Mortgage | Anne Nauts, Chelsea District Library, Chelsea State Bank, Craig & Donna Common, Creative Washtenaw, D&B Strategic Marketing, Devil's Haircut, Eder & Diver Insurance Agency, Hardwood Solutions, Michigan Medicine | Chelsea Health Center, SBK Orthodontics, Secret Crisis Comics, Silver Maples of Chelsea, and Ugly Dog Distillery
This project was made possible thanks to a grant provided by: