The Road to Inspiration The Road to Inspiration
By Shasta Grifka, Chelsea Area Chamber of Commerce
The road of life is full of so many great times, trying times, and times when we must push ourselves further than we think we can go.  Anne Garman and her story is an example of strength, courage, and hope.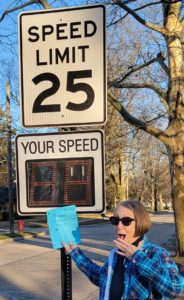 Anne was a pain nurse for 25 years.  She dealt with arthritic pain for the last 10 years of her career.  The arthritis destroyed her back, and she needed surgery.  But Anne refused surgery and asked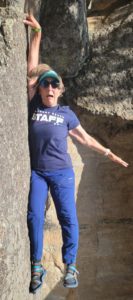 doctors for another option for many years.
The pain of the arthritis took over Anne's body which led to her early retirement. Anne lost 70 pounds, but it did not help ease her pain.  She lay on the living room floor – the pain was so bad she couldn't even take a step.  In early September 2 years ago, Anne had her first back surgery.  Then she had to have a second surgery.  Both followed up with long intense physical therapy to be able to walk with a walker.  Anne had her third and final surgery 1 year ago; this surgery was the most extensive.  Her physical therapy was even more grueling – slowly increasing her ability, strength, and pain control with walking.  Anne started using a walker and being able to take only 3-4 steps.
Anne had surgeries she swore she never would, lived for months on her living room floor barely able to move, had to learn to walk three different times,  and still never gave up.  She has a lumbar spine completely made from titanium.  She overcame her fears.  She took the road that she never wanted to follow.
Anne is now living a life without crippling pain.  She is completing the Chelsea Trail Challenge.  She hiked Mount Margaret in Washington in August 2022.
The next time you have a bad day, feel like you do not have the strength to keep fighting, or trying to find the next path on your road of life, remember Anne – stay strong and keep going.