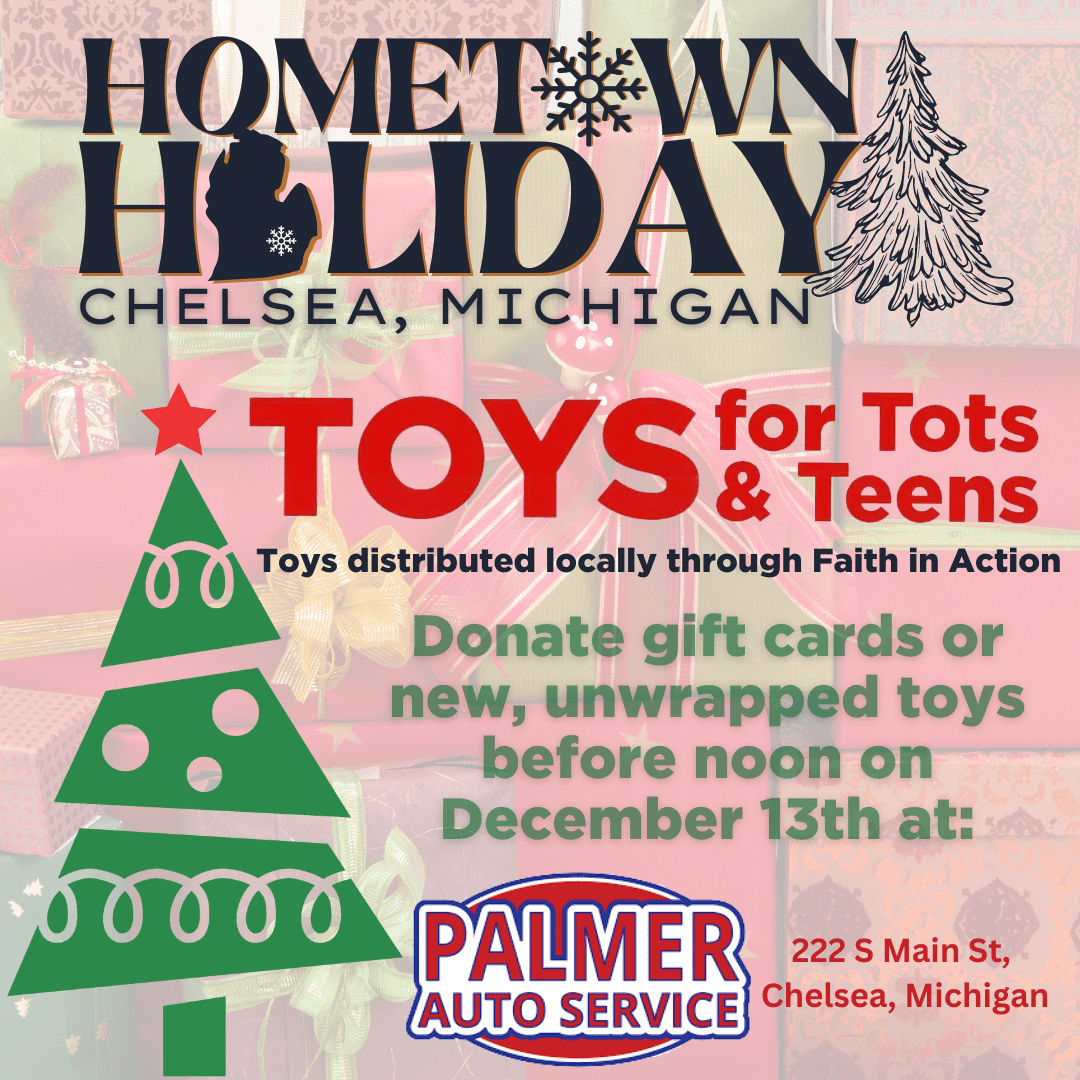 Hometown Holiday | Toys for Tots & Teens
Donate Gift Cards and new unwrapped toys before noon on December 13th.
These items will be distributed locally through Faith in Action.
Items can be dropped off at Palmer Auto (222 S Main St) during their normal business hours.
There will also be an after hours drop box outside!
Special thank you to Palmer Auto for assisting with the collection and drop off of gift cards & toys!
And thanks to the Hometown Holiday Presenting Sponsor: