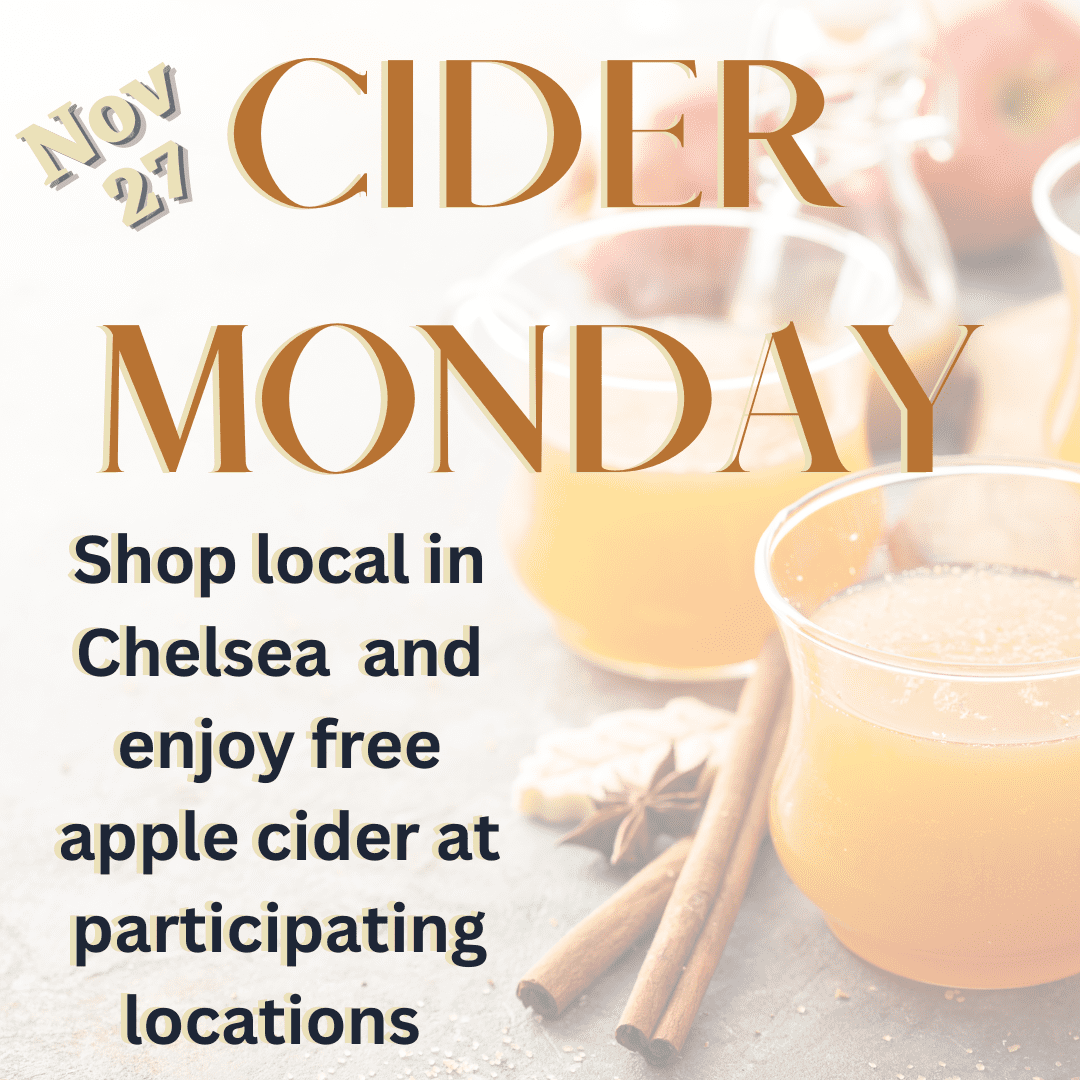 Cider Monday!
That's not a typo! Instead of Cyber Monday, a day when online merchants offer special deals, we invite you to a new tradition, CIDER MONDAY. Stop by participating merchants on Cider Monday and we'll treat you to a delicious cup of complimentary cider!
Stop by these participating locations for your cider fix:
Bumble's Dry Goods, Chelsea Consignment, Chelsea Custom Shirts, Chelsea Village Flowers, Clocktower Comix, Culture Creations, Garden Mill, Kitty & Company | Chelsea Home, Kitty Face, Lola Clothing & Accessories, Merkel's Furniture & Carpet One, The Potting Shed, Secret Crisis Comics, Serendipity Books, and Violet & Moss.