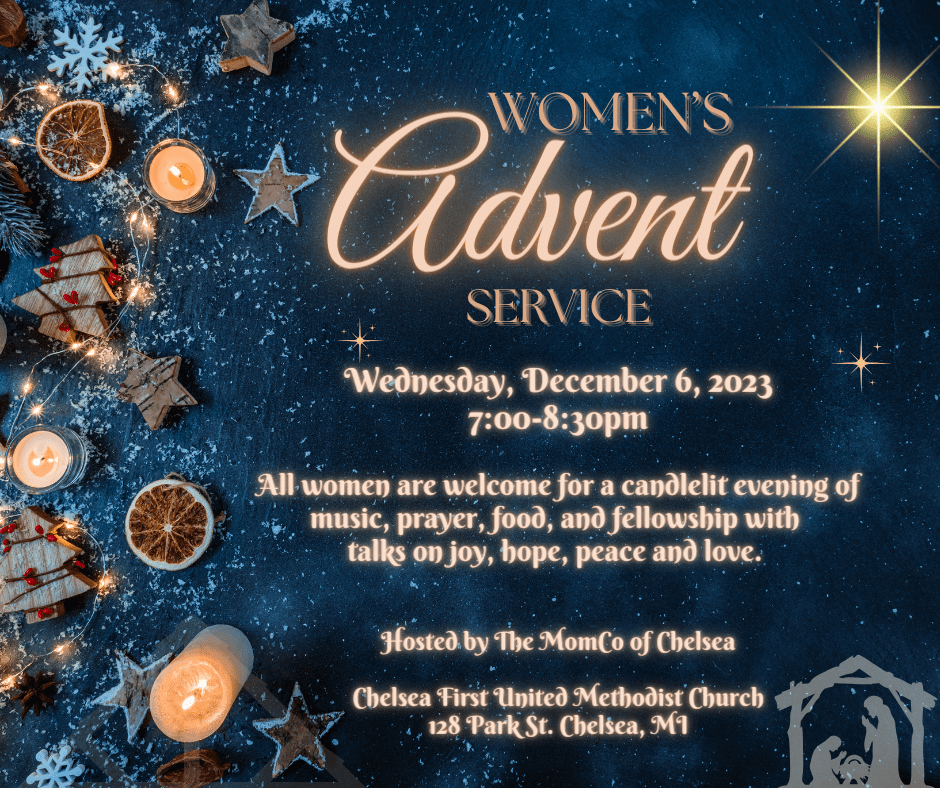 Women's Candlelit Advent Service
The 2023 Women's Candlelit Advent Service is back!
Hosted by The MomCo of Chelsea (formerly Chelsea MOPs) and Chelsea First United Methodist Church.
Join us for a beautiful evening of music, food, prayer, and fellowship as we start the Advent season. It's a great way to catch our breath and take some time to remember what the Christmas season is all about. This event is open to all women regardless of religion or church. Four women will speak about the four tenets of Advent: Hope, Joy, Peace, and Love.
No RSVP, grab your mom, grandma, sisters and friends. Yummy snacks and desserts will be served!
If you have questions or are willing to help with music, food, decorations, etc. please reach out to Alexis Morris at 617-529-0558.