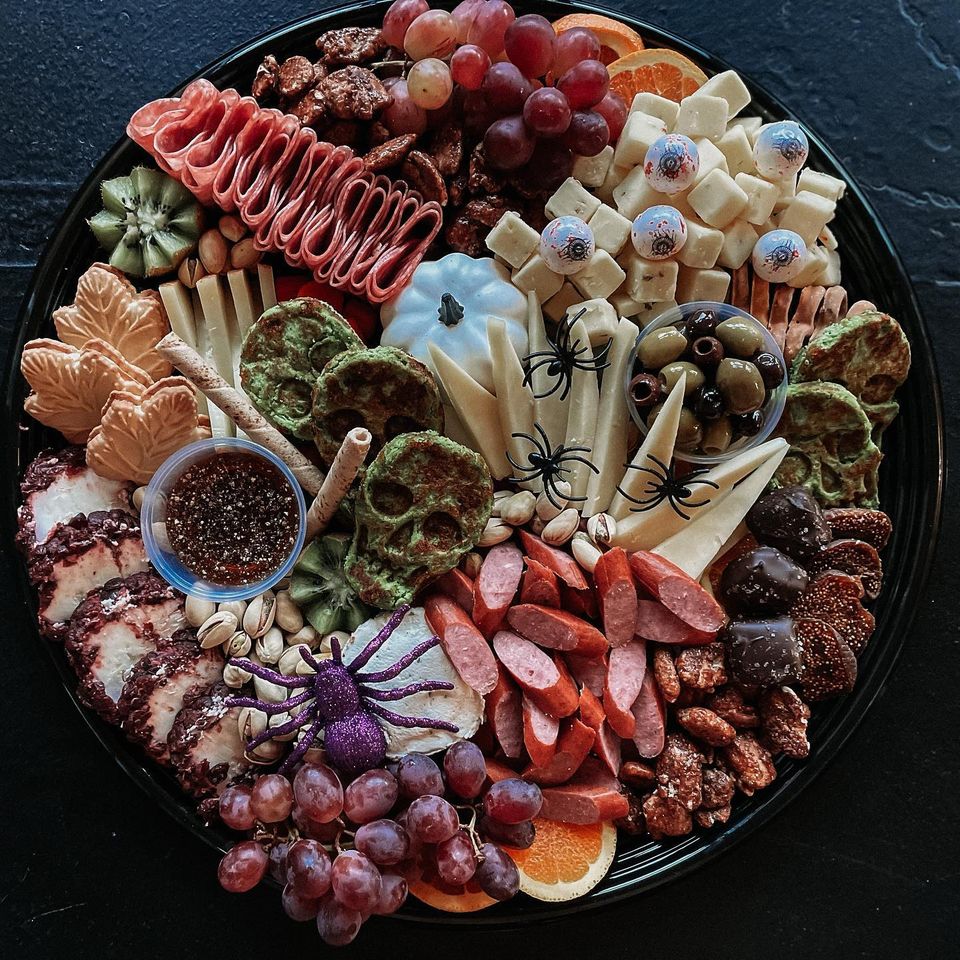 The Witches of Cheesewick Workshop
Join us for a Hallo-Witch filled feast on SATURDAY, October 22nd at 11 AM at The Crazy Diamond Club 110 N Main St, Chelsea, MI 48118. We'll be pre-partying for Halloween with a spooktacular brunch board workshop, and witchin' costume contest! 
Click here to purchase tickets.
INCLUDED: All of the makings for a personal brunch board that is sure to make you say 'spell yeah'! You will also receive a complimentary cocktail from The Crazy Diamond Club upon entry. The bar will be staffed and open for you to purchase additional cocktails during the event.
PLEASE NOTE: We require a minimum of 25 participants to complete this event. If we do not reach our minimum we will cancel the event and reach out to you to grant you a full refund OR credit towards a future order/ event. This event is NON-REFUNDABLE and NON-TRANSFERABLE, all sales are final. In the event that WE have to cancel the workshop, a 50% refund will be granted UNLESS within 48 hours, in which case there are no refunds.