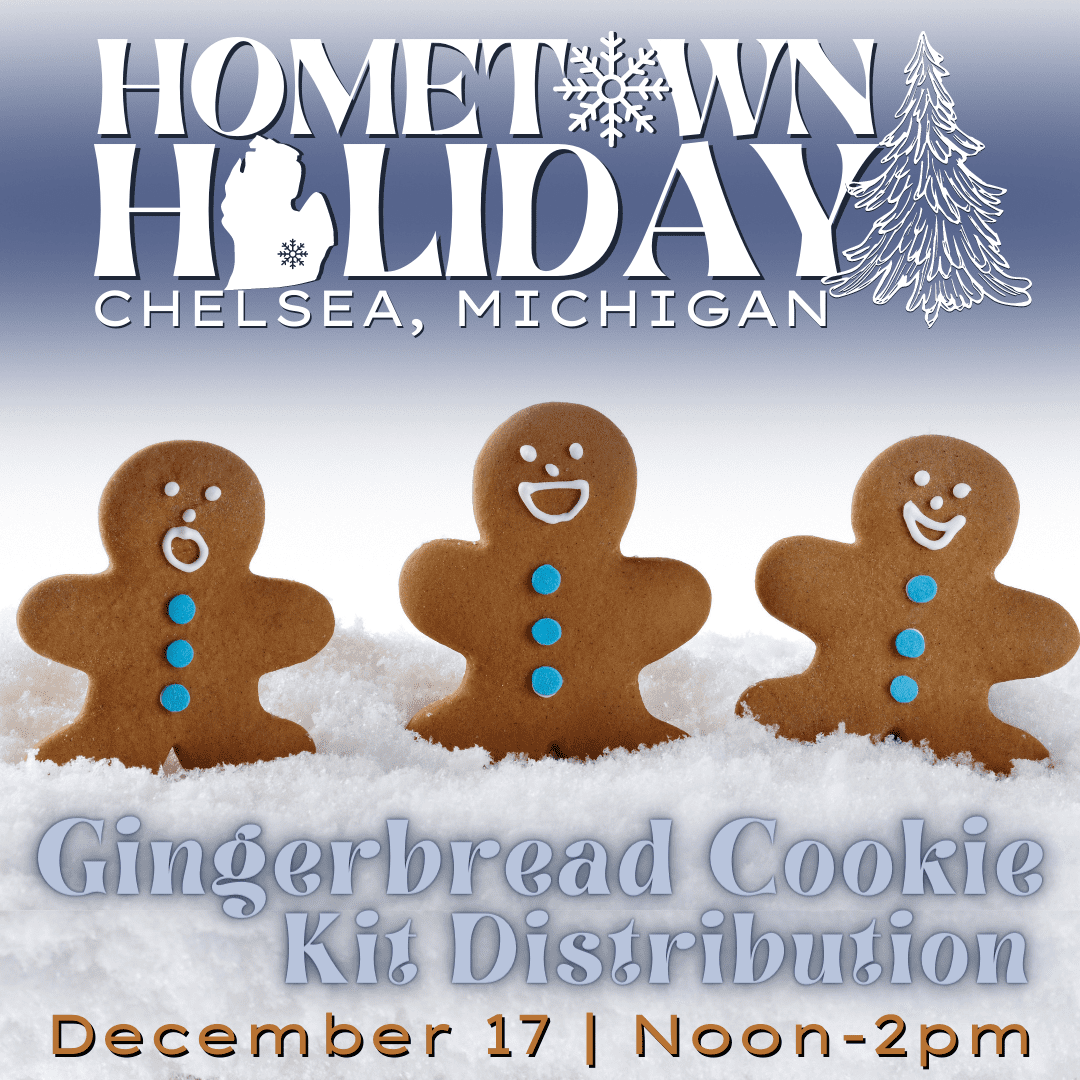 Hometown Holiday | Gingerbread Cookie Kits
The popular Pam Radcliffe Gingerbread Workshop, will once again, be modified so that the community can pick-up gingerbread kits to decorate gingerbread cookies at home.
The kits are FREE thanks to the many sponsors of Hometown Holiday. The cookie kits are made by Santa's helpers at The Lakehouse Bakery and will contain four (4) Gingerbread people and icing to decorate.
Kits will be handed out on a first come basis – one (1) kit per household. Quantities are limited.
Special thanks to our Presenting Sponsor:
Where: Palmer Commons – 304 S. Main Street, Chelsea
How: First come, first served.
ONE WAY Traffic flow at Palmer Commons: ENTER through the NORTH entrance and EXIT through the SOUTH entrance.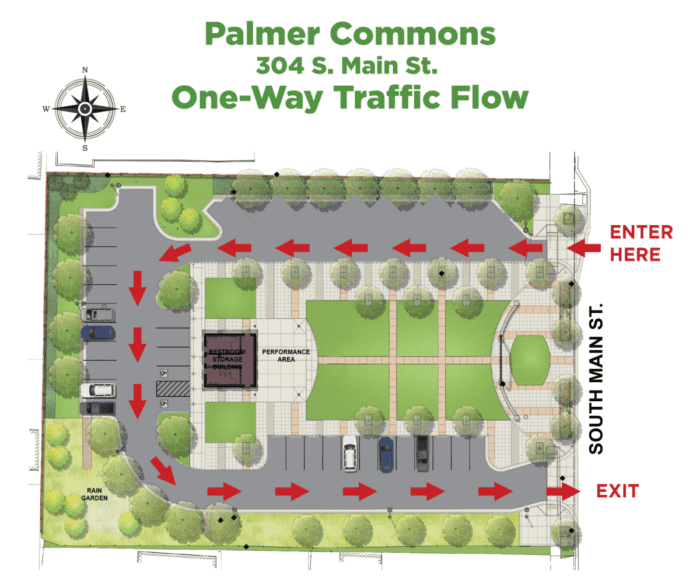 The distribution in 2021 went so smoothly and we appreciate all the volunteers that helped! Share your creations with us on social media #chelseamich, #chelseacookiekits, #chelseamichhth, #chelseahometownholiday