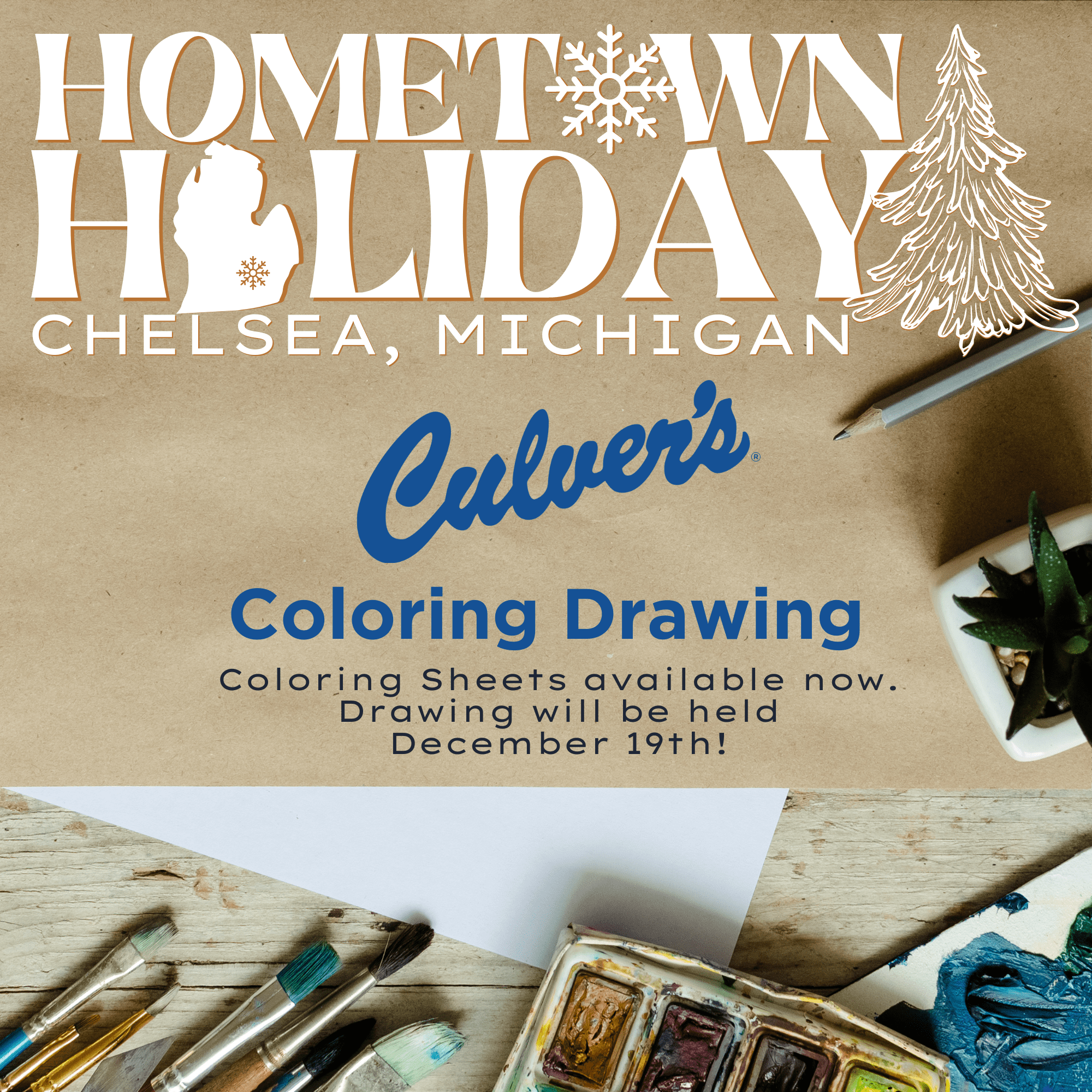 Hometown Holiday | Culver's Coloring Drawing
Complete the Culver's Coloring page, include your contact info and be entered into a drawing for a Culver's Gift Basket!
Coloring sheets are available now at the Chelsea Area Chamber of Commerce – Visitor Center (222 S Main St – inside Palmer Auto) or you can download the pdf HERE.
Starting December 1st, you can pick up coloring sheets at Chelsea new Culver's (1610 S Main St).
Finished coloring sheets can be dropped off at the Visitor's Center (now) or Culver's (after Dec.1).
*Drawing for the Culver's Gift Basket will be held December 19th!
Special thanks to the Hometown Holiday Presenting Sponsor: