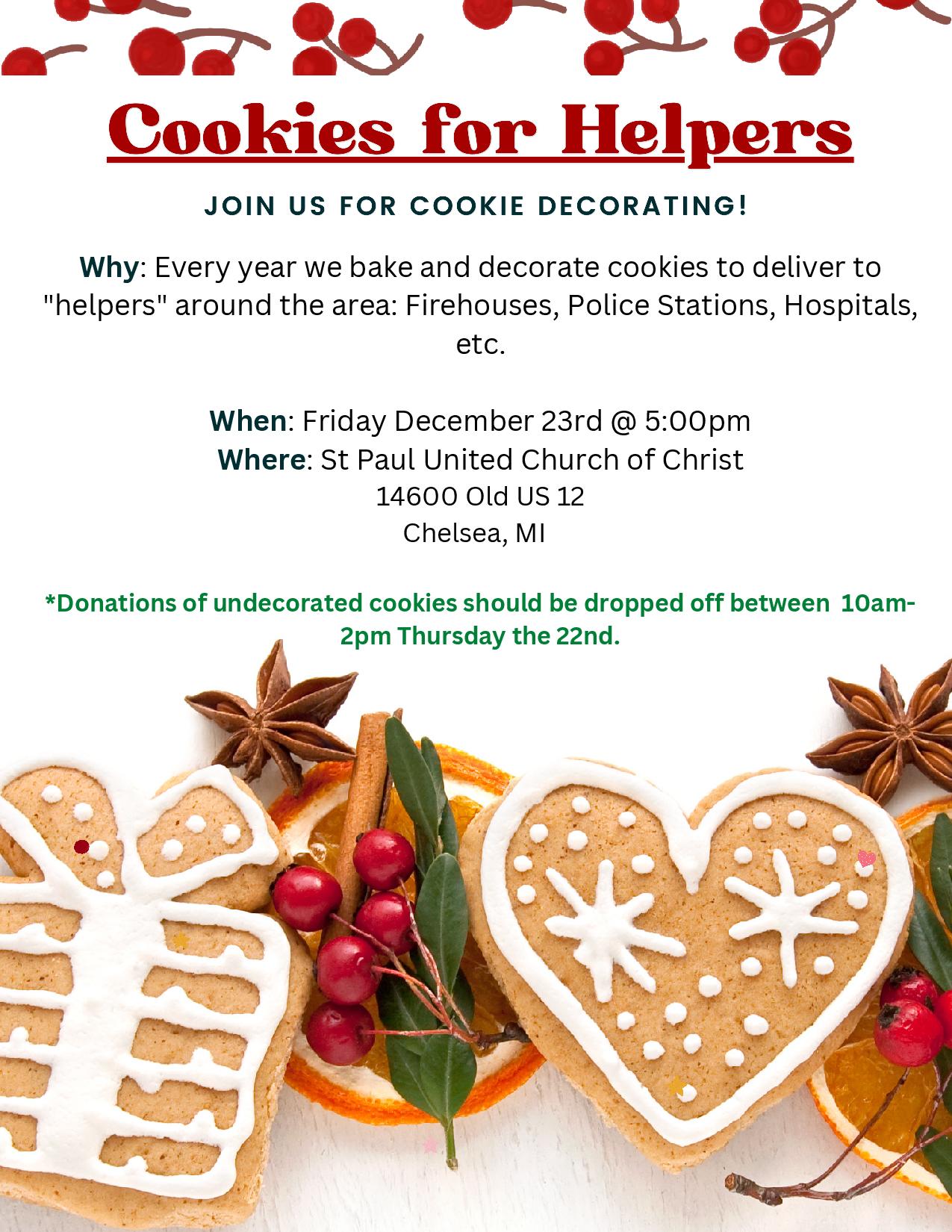 Cookies for Helpers
Join us for cookie decorating!
Why: Every year we bake and decorate cookies to deliver to
"helpers" around the area: Firehouses, Police Stations, Hospitals,
etc.
When: Friday December 23rd @ 5:00pm
Where: St Paul United Church of Christ
14600 Old US 12
Chelsea, MI
*Donations of undecorated cookies should be dropped off between 10am-2pm Thursday the 22nd.