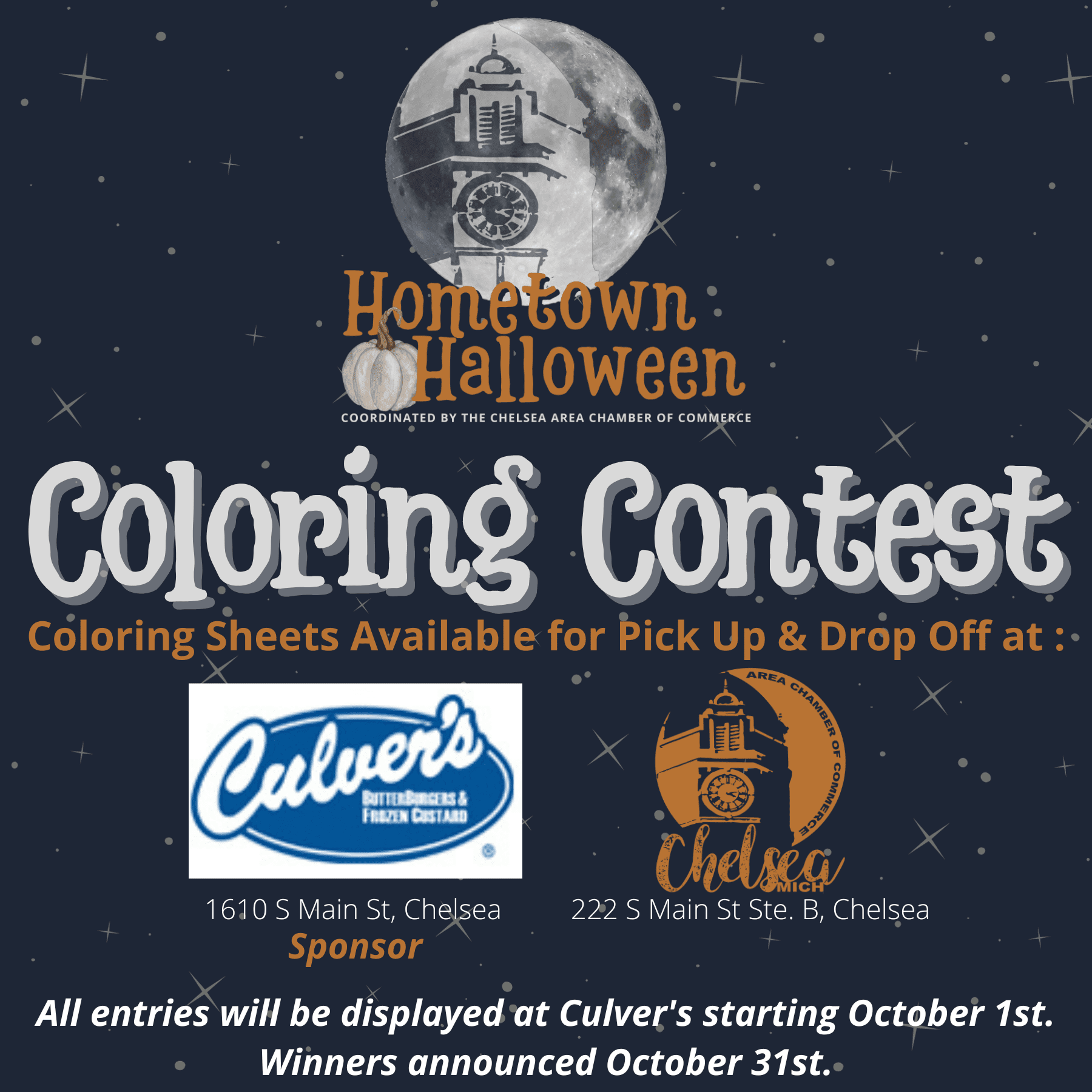 Hometown Halloween Culver's Coloring Contest
Coloring Sheets will be available for pick up/drop off starting October 1st at Culver's of Chelsea and Chelsea Area Chamber of Commerce.
All entries will be displayed inside Culver's of Chelsea for the month of October.
Winner will be announced October 31st. Winner will receive dinner for four at Culver's!
This event is sponsored by Culver's of Chelsea.
If you would like to download the coloring sheet to print off at home, please click here.