Chalk Art Exhibition
Saturday, July 29th
8am – 5pm | Main Street (between Palmer Auto & Ugly Dog Distillery)
Come check out these amazing artists as they create mind blowing works of street using using chalk! This visual and performance art is something you have to see in person!
Special thanks to our 2023 Chalk Art Sponsors:
ARTISTS FROM 2022 (2023 Artist Bios coming soon!)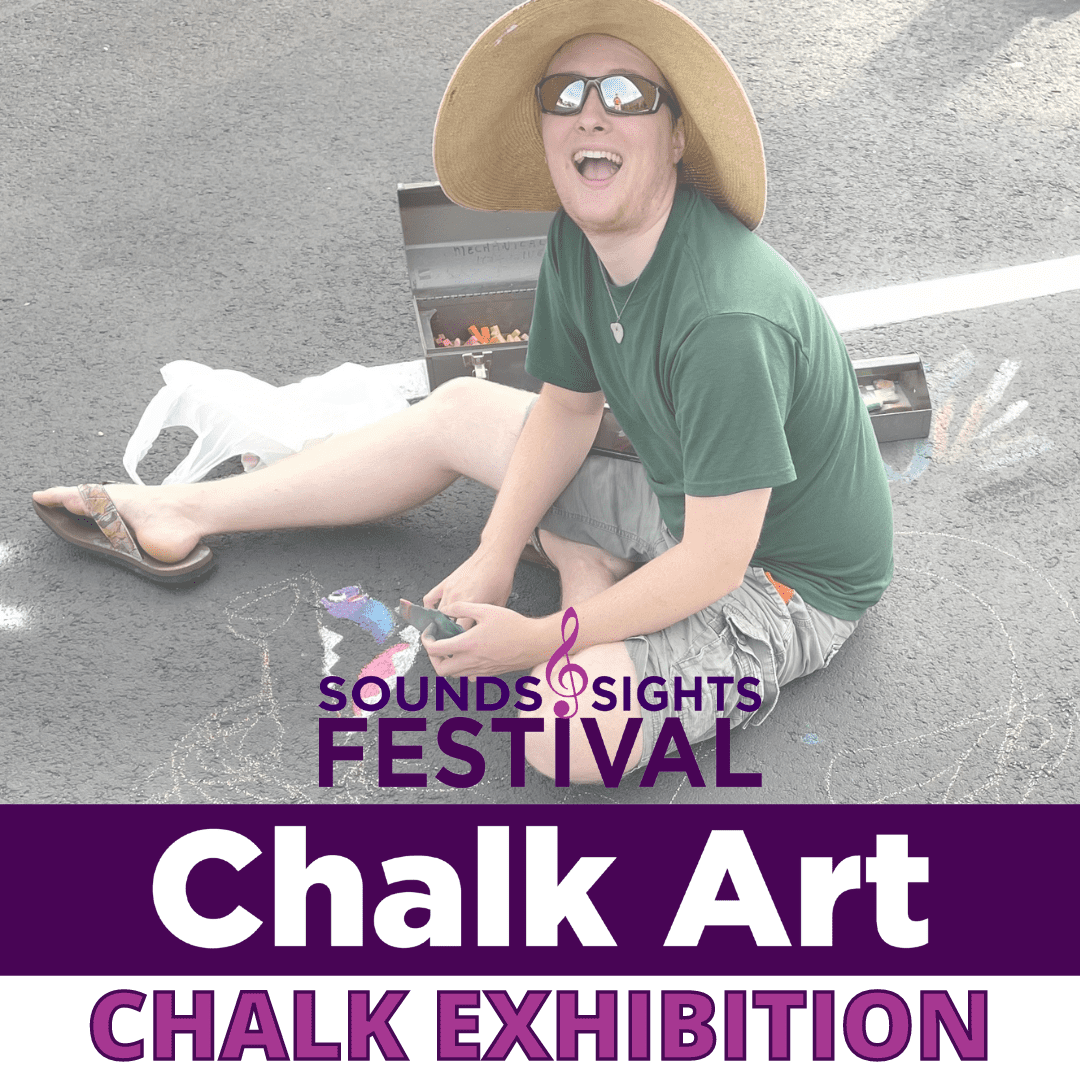 Seth Allison has been a chalk artist at Chelsea Sounds and Sights on Thursday Nights for the past two years. This is his first giant (10x10ft) chalk piece at Sounds and Sights, and he's excited to bring his fun, fantastic, and whimsical creation to the sidewalks of Chelsea! He enjoys all types of arts and crafts, creating fantastical creatures, and collecting rocks, sticks, feathers, and glass. More of his chalk art can be found on his Instagram, @puckishprojects.
Dave Brenner holds a BFA with a concentration in painting and a BA in theater from the University of Alaska – Fairbanks. He is now a Creative Director at the University of Michigan. Dave has a unique ability to transform creative ideas into stunning works of 3D street art. He is inspired by the prospect of bringing the impossible to life via the interactive nature of his 3D designs and often employs themes of fantasy or illusion. He is regularly featured in street painting festivals both within the U.S and internationally. Dave also enjoys collaborating with his wife on large-scale projects as part of their Pigment of Your Imagination team.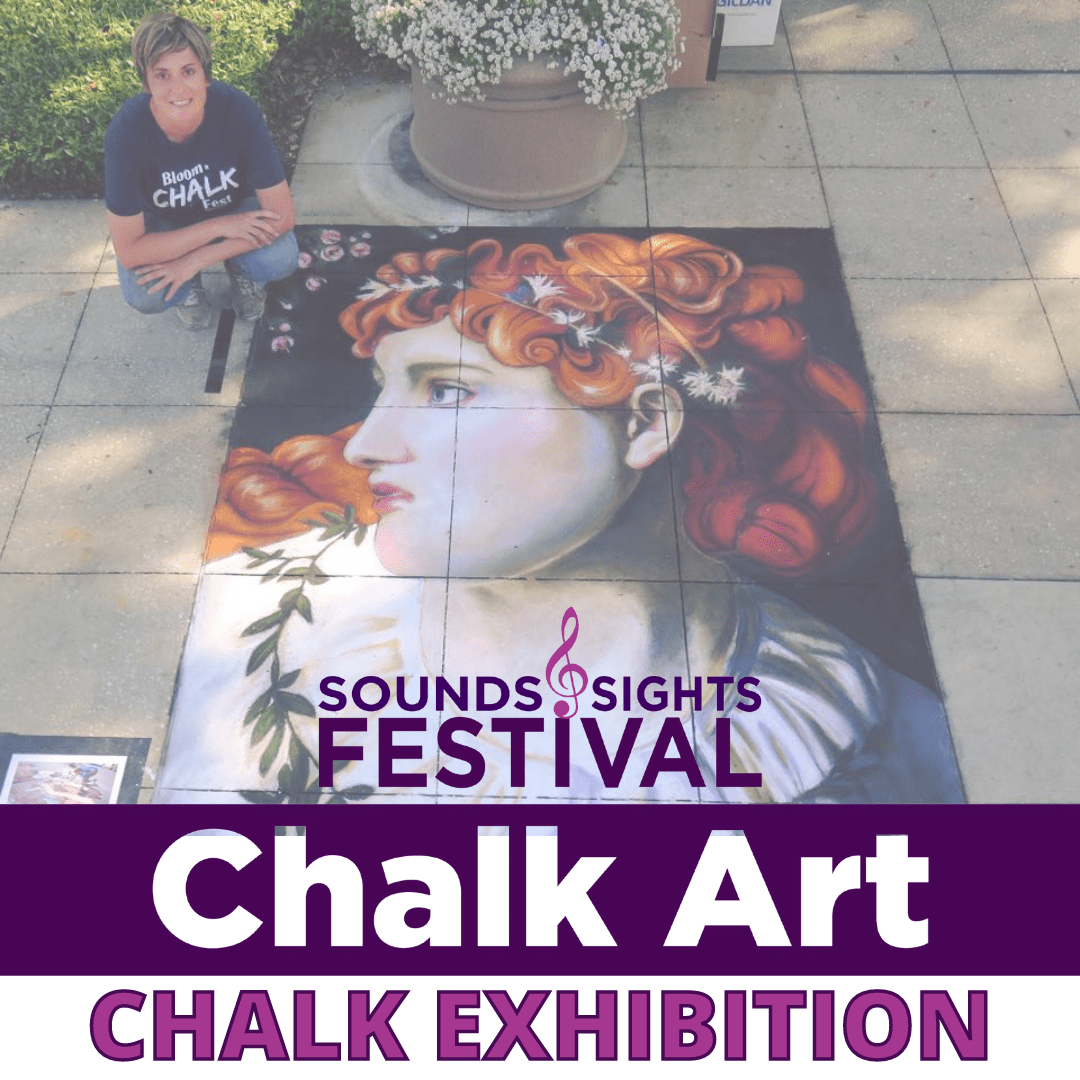 Shelley Brenner has been featured in a large number of street painting festivals both nationally and internationally. A lifelong artist in a variety of mediums, she now focuses much of her artistic attention on traditional and 3D street painting. Her work is often inspired by classic portraiture, interactions between humans and nature, and the unexpected. She loves the process of bringing a piece to life in large-scale within a public and accessible environment where artists and others can interact. As one half of the Pigment of Your Imagination team, she also enjoys collaborating with her husband, Dave, on large 3D designs for festivals and clients. Shelley began her higher education with a fine arts scholarship at Wayne State University in Detroit, MI. Today, in addition to street painting, she works as a Certified Registered Nurse Anesthetist in Chelsea, MI.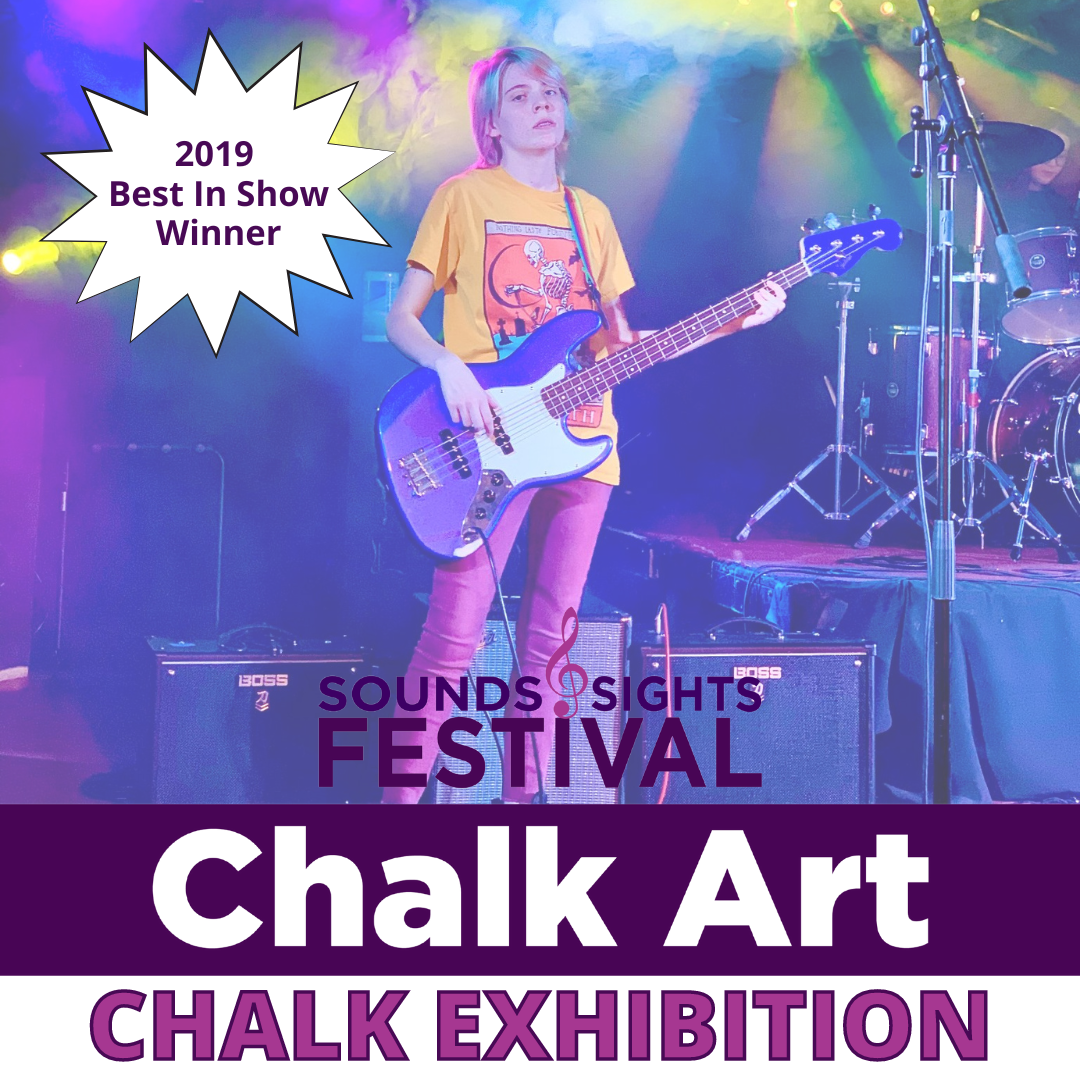 Eva Brenner is the 2019 BEst in Show, Chalk Contest Winner and has earned her spot in this exhibition! She will be entering her Junior year at Washtenaw Technical Middle College in the Fall of 2022. As a visual artist, she enjoys working primarily with digital formats creating digital art and design. However, she also works in a variety of other mediums and has recently begun to create large-scale chalk art. She was the recipient of the Best in Show chalk art award at the 2019 Sounds and Sights chalk art contest. Eva is also a bassist and drummer. She writes her own music and performs with the School of Rock Ann Arbor House Band.
Erika Lalita first discovered her talent with chalk pastels in college, but fell into the street chalk life quite serendipitously many years later when filling in for a co-worker at a festival in New York. After several years participating, she realized it had become her passion and learned of the wider world of professional chalking. She began traveling as a professional in 2018 and quickly grew national acclaim for her vivid and dynamic renderings.