Car Show
The Sounds & Sights Festival, including the Classic Cruisers Car Show will return in on July 28, 2023.
Don't miss the 2023 Chelsea Classic Cruisers car show featuring contests and over 300 classic cars from across the Midwest.  The car show is held on Middle St., East St. and Harrison St. near downtown Chelsea from 3 - 8 p.m. All vehicles will come to the entrance of Middle St off Madison St and will be directed from there.  Oversize and Special Interest vehicles will be directed 1 block south to Harrison St. for parking. See the Trophy Winners from the 2022 Show below.
Live Music
B!G L & Code Blü will be playing on E.Middle St & East St. from 4-7 pm.
After the Car Show, be sure to stay and enjoy live entertainment in the Social Tent (6-11pm) featuring Bovine and Union Guns!
Participation
Registration takes place from 3 til 6 p.m. Oversize and Special Interest vehicles must arrive by 4:00 p.m. Dash plaques will be awarded to the first 200 registered. No pre-registration is required.  $10 entry fee collected at the gate.  Additional donations will be accepted and greatly appreciated at the Registration Desk. Net profits will be given to local charities including Shop with a Cop, Warm the Children, H.A.R.T, and Faith In Action.
If you would like to park together with another entrant, you must arrive together. Alcoholic beverages are not permitted. Awards will be presented beginning at 8 p.m.
Awards with Trophies for:
City Choice
Chief of Police Choice
Merchant's Choice
DPW's Choice
CCC Ladies' Choice
CCC Men's Choice
Chamber Choice
Classic Car Show Sponsors:
For a complete list of 2022 Winners and to see other summer events by the Chelsea Classic Cruisers open the Car Show Flyer below. For the 2022 Winners - see photos below.
2022 Sounds & Sights Festival Car Show Winners
This 1971 Dodge Charger R/T owned by Rob McDowell of Chelsea received the Mayor's Choice, selected by City Manager, Roy Atkinson
The Chelsea Police Choice, selected by Sgt Rich Kinsey was a 1970 Pontiac GTO owned by Ray & Janice Johnston of Adrian
The Merchant's Choice selected by Mark and Cindy Lesser of Part's Peddler and show sponsor was this 1954 Chevy 6500 Farm Truck owned by Jim & Cindy Noble of Maybee.
Chelsea DPW representative Ryan Green selected this 1977 Ford Pickup owned by Ed & Sue Knight of Grass Lake
The Ladies of the Chelsea Classic Cruisers selected this 1969 Chevy Chevelle SS Convertible owned by Virgil Roberts of Clinton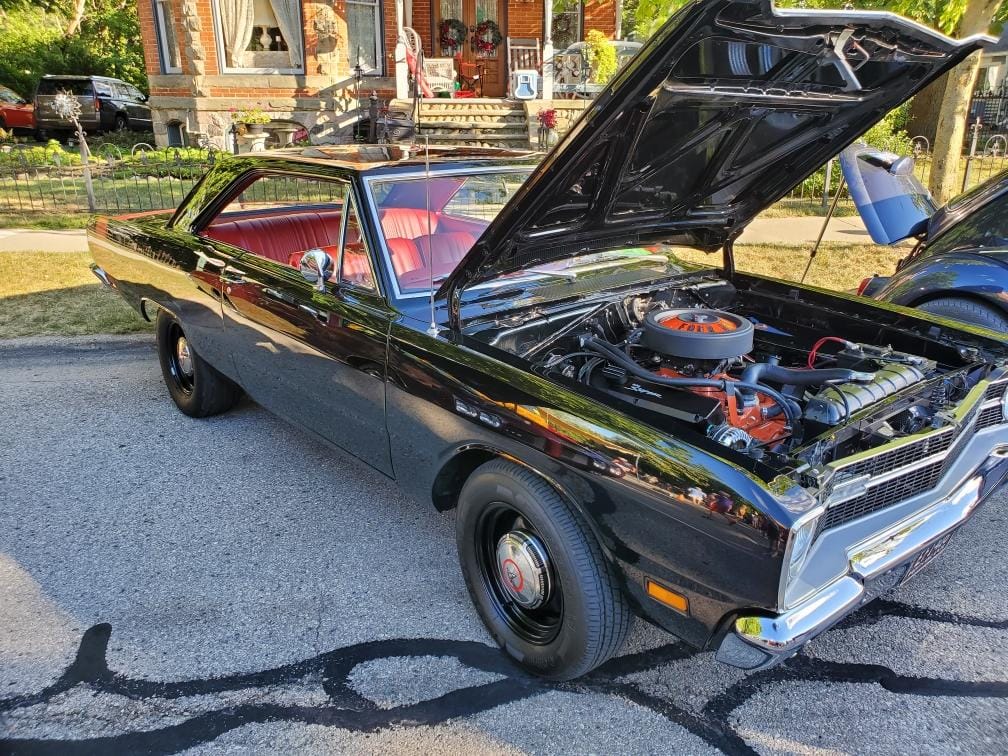 The Men of the Chelsea Classic Cruisers selected this 1969 Dodge Dart Swinger owned by Mark Williamson of Caledonia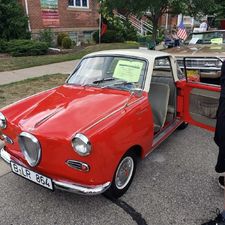 A new award this year selected by the Chelsea Chamber of Commerce for a non-American Special Interest vehicle was given to this 1959 Goggomobil owned by Ken & Ann Adams of Tipton