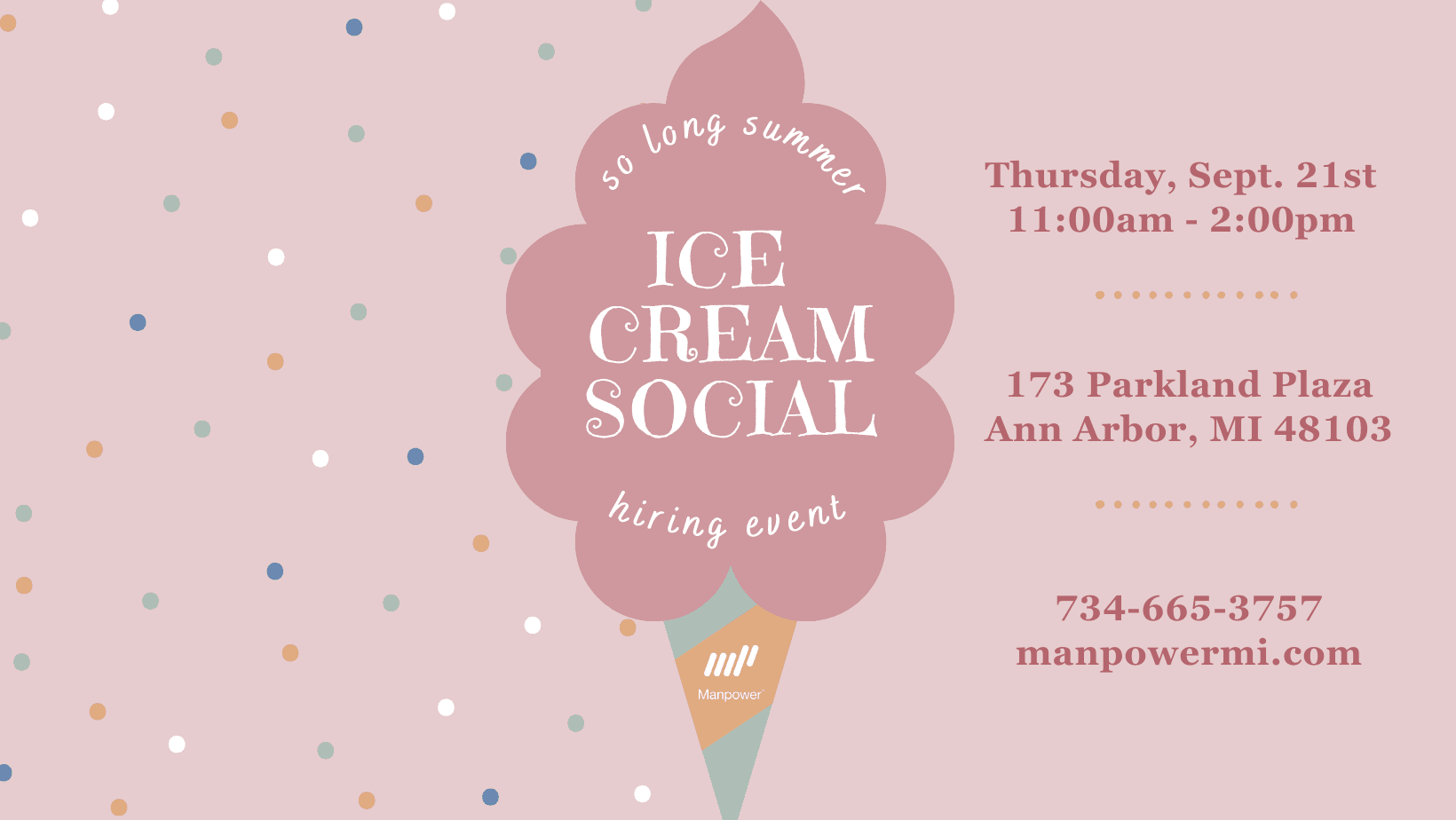 So Long, Summer! Manpower Ice Cream Social Hiring Event
Ready to start a new career? Thinking about picking up a second job as the holidays quickly approach? We can help! Join Manpower in Ann Arbor on Thursday, September 21st as we host an ice cream social hiring event! The event will be taking place at the Manpower office located at 173 Parkland Plaza in Ann Arbor from 11am-2pm. Stop by for some ice cream and fun promos and leave with a new job!
We have hundreds of job openings across Washtenaw and Monroe Counties spanning multiple sectors and industries including manufacturing, healthcare, administrative, and technical/professional. Many positions start right away and offer flexible schedules including openings on multiple shifts. Not to mention, competitve pay and benefits along with other awesome perks and incentives! So whether you're looking for full-time, part-time, temporary, temp-to-hire, gig work, or direct hire, we have an opportunity for you!
Know of someone looking for work? Share this post with friends and family and earn dollars for every successful hire with our referral bonus program! Plus, if you a refer a friend who attends the hiring event on 9/21, we'll send you a gift card to your favorite coffee/dining spot!
Want more information? Call or text us at 734-665-3757.