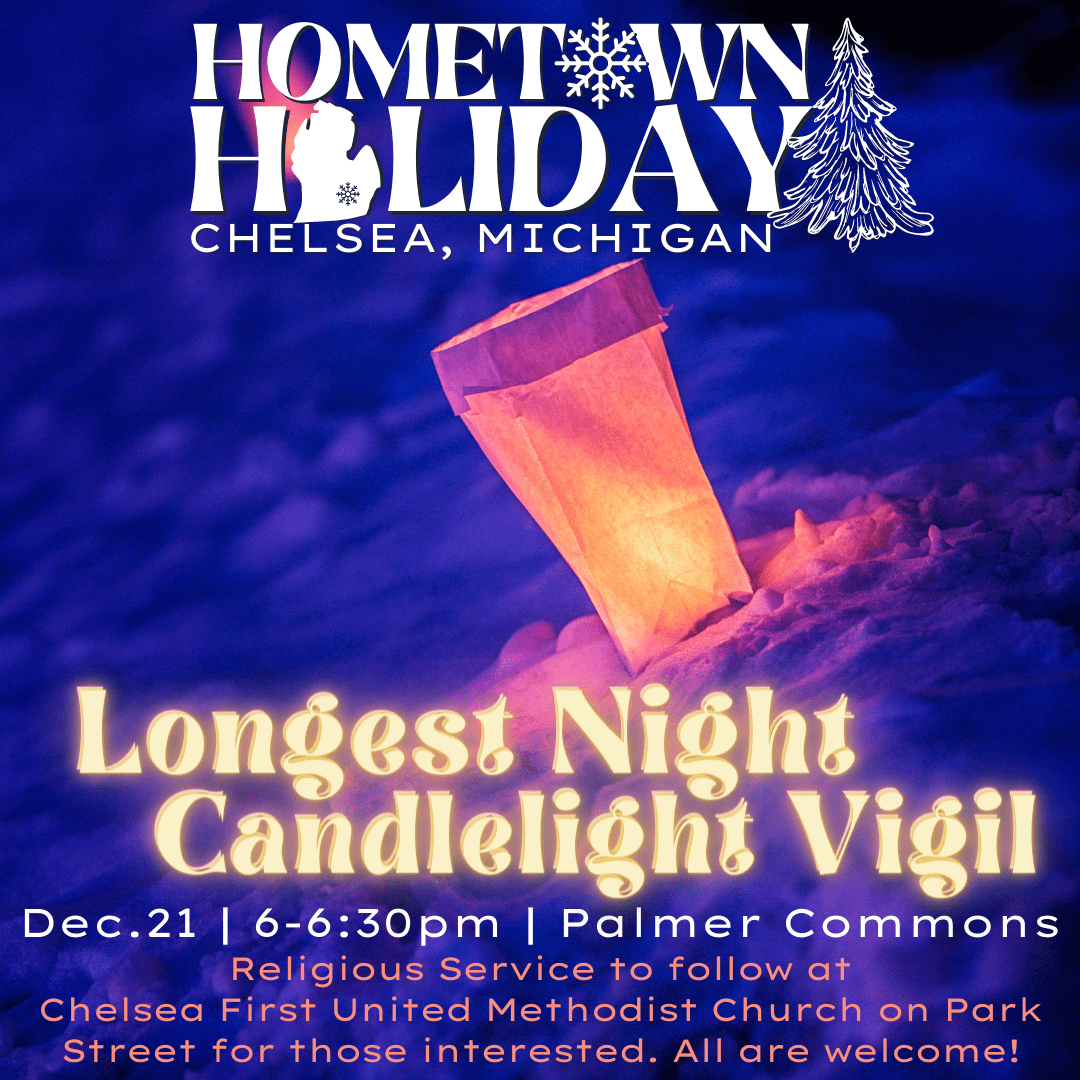 Hometown Holiday | Longest Night Vigil
Come out to Palmer Commons, grab a free luminary bag(s) and write a message on it to those you want to honor, mourn, or celebrate this holiday season.
Chelsea First United Methodist Church will be there to say a few words and guide us into a prayer for those that wish to participate.
The candlelit luminary bags will be on display all night – which is the Longest Night of the year – December 21st.
(If you would like to keep your luminary bag – it can be picked up the next afternoon at the Chelsea Area Chamber of Commerce office next door).
For those seeking a deeper spiritual event of remembrance – Chelsea First United Methodist Church (on Park St) will be holding a service at 7pm following the vigil.